Look at the bumper numbers and read: 5I-1/61-I and D-32 on the left, 5I-1/61-I and D-34 on the right track. What is going on? Was 1/61 a unit in OPERATION JUST CAUSE, the US fight with Panama?
No, not really. It is a game of dates. Officially OPERATION JUST CAUSE ran from 19 Dec 1989 through 3 January 1990. And in late spring 1989 the 1st BN 61st INFANTRY (less C and D Companies) was redesignated the 5th BN of the 6th INFANTRY. Same troops but a new name.
However during the change over CHARLIE and DELTA Companies 1/61 were on station in Panama as part of TASK FORCE ROADRUNNER from 1/61. They were there as a rapid reaction force for OPERATION NIMROD DANCER, a show of force in the Canal Zone conducted by US Southern Command and Joint Task Force South. The TF was officially comprised of elements from Headquarters Company, C Company, D Company and a detachment of support troops. However soldiers from A Company and B Company were used to fill C and D Companies before they departed Ft Polk. In one way or another, almost all of 1/61 was involved.

The TF arrived in Panama on the 13 of May and set up a base camp at Albrook Air Station and another on Empire Range. Their first task was to build Camp Roadrunner in the jungle near the Miraflores Locks. While there combat platoons from HHC/1/61 pose for pictures. Between running "Show of Force" armored patrols and "Rapid Reaction" drills the troops of TF ROADRUNNER built bunkers at Empire Range and near Corazol. Although no one knew when or where, clearly preparations were being made for some serious US operation. TF ROADRUNNER departed PANAMA 20 September 1989 when units from the 4th BN 6th Infantry took over its mission. CHARLIE and DELTA did not change their name, guidon or bumper numbers until they returned to Ft. Polk.

The only unit from the 5th DIV that is credited with OPERATION JUST CAUSE participation is the 4th BN of the 5th INFANTRY. This unit had replaced the 5th of the 6th in Panama and its BRAVO Company was ready to go when the US Forces moved against the Noriega regime.
For an official list of Operation Just Cause participants click here.
And for a short review of the events leading up to and during NIMROD DANCER click here.

TF ROADRUNNER'S tour in PANAMA from 13 May to 20 Sept was just another exercise and the bullets did not count.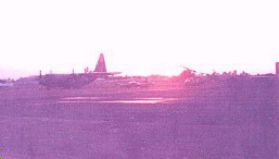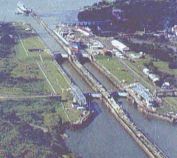 On the left a view of the Albrook Air Station at sunrise.
 
On the right a view of the Miraflores Locks.

Additional photographs of 1/61 in Panama may be seen in the Thumbnail collection.