MEMORIES
Je me souviens
Lt Colonel John W Swaren Jr
HHC 1-61st  Infantry 5th Infantry (Mech)
16 November, 2016
<![if !vml]>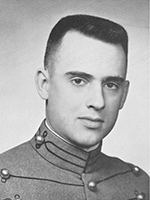 <![endif]>
<![if !vml]>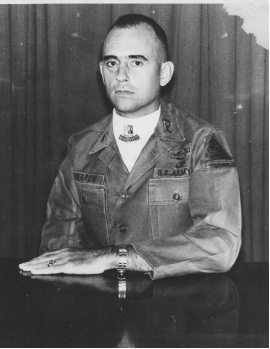 <![endif]>
What can you say about John W. Swaren II?
From 1969 to 1970, as Lieutenant Colonel John Swaren, we knew him as part of our chain of command—the battalion Commander of the 1st of the 61st Infantry. Back then he was called "The Old Man" and we mostly saw him when he was flown into the field in his Loach to check on us and personally deliver new operational orders. As retirees and discharged veterans, we knew him simply as "Colonel Jack". Over the past thirty years he built this web-site you are on right now page by page and self-taught—compiling history from various military archivists—but mostly from the words of the troopers who lived the history themselves.

Colonel Jack passed away on November 16, 2016 after a long illness and he will be sorely missed on many levels—as a family man, a gallant warrior for his Nation and a United States military veteran who was dedicated to the well being of his men till his final breath. Through this site, he helped us find each other as civilians and was the glue that has held us together as a group even till today. Granted, we were a small unit compared to others, but our leader had an enormous heart that was second to none. This web-site was a labor of love to him where he became our spiritual leader. But Jack's story starts well before we knew him in back in 1969.


John W Swaren Jr was born in Washington DC. After high school Jack received an appointment to the United States Military Academy at West Point in 1950. He graduated in 1954 and was commissioned a 2nd Lieutenant. In 1955, he started his first 2-year assignment as a platoon leader with the 2nd Battalion of the 3rd Infantry Regiment and was soon promoted to 1st Lieutenant when hisduties were expanded to XO and eventually to CO. He married Noreen McGann in circa 1957. Also in that year, Jack was reassigned to the 2nd Battalion of the 85th Infantry Regiment in Germany. Within a year he was transferred to the 1st Battalion of the 48th Infantry Regiment as their CO, also in Germany. During that time, his two sons, John W. III and Thomas L. were born. Promoted to Captain, Jack returned to the States in 1960 where he was assigned as an instructor at The Infantry School.
Captain Swaren's first combat assignment was as a battalion advisor attached to the 25th ARVN Division in 1963 where he served one year with distinction. He was promoted to major prior to his return to the US. His next assignment was as a Professor of Military Science at the University of San Francisco. In 1967 he was promoted to Lieutenant Colonel and returned to Vietnam in mid-1969 to the 1st Battalion of the 61st Infantry, 5th Infantry (Mech).

As the commanding officer of Task Force 61, Lt Col Swaren distinguished himself in the Battle of Hill 162 (aka The November Battle) from November 11-13, 1969. In the field with his men for two days, and outnumbered 10-1 at times, he and the 1-61st held the line and soundly defeated three battalions of the 27th NVA Regiment, rendering them combat ineffective from that time on. He remained in Vietnam patrolling the Northern I Corp and the DMZ till mid-1970 and commanded units of his battalion to other victories in engagements fought in January, March, April and June of 1970.

In 1970 Jack returned to the 48th Infantry in Germany for two more years before returning to the States to fill the post of Staff Chairman of the Armed Forces Staff College, where he held that post for three years. Followingthis, he was deployed to the I Corp of the Korean theater for a year. He then returned to the States where he directed Army Training Support Center of the U.S. Army Training and Doctrine Command prior to his retirement.

His decorations included the Silver Star, Legion of Merit, Bronze Star with V with 3 OLC, Meritorious Service Medal with 2 OLC, Air Medal with 6 OLC, Joint Commendation Medal with 2 OLC, Army Medal with 2OLC, Purple Heart, Vietnamese Honor Medal with 2 OLC, Vietnamese Gallantry Cross with 3 OLC, Korean Order of National Merit, Combat Infantry Badge, Expert Infantry Badge and Jump Wings.
He will be missed by his men of the 1st of the 61st and we will be tipping a glass to him at reunions to come.
Sp4 Louis Pepi
3/A/1-61/5th Inf Mech (1969)

<![if !supportLineBreakNewLine]>
<![endif]>
<![if !vml]>

<![endif]>

Michael George Allendorf
HHC 69th Inf Bde (Seperate)
11 MAR 1969
Din Toung Prov. RVN _ Co C 2/39th Inf, 9th Inf Div
BS with 2 Oak Leaf Clusters and PH
The Wall - Panel 29 W, Line 3
Mike and I grew up together. He was a very likeable guy, always with a smile and a greeting, and enjoyed teasing the girls in our neighborhood. The last time I saw Mike, was at Ft. Carson Colo. I ask him to keep his head down and not be a hero. He said when he got to Nam he would dig an extra large fox hole so we could share it. Three and one half months later, I said good bye to him at his funeral.
Mike my friend and bro. Rest in peace man, you are not forgotten.
Steve and Jackie Brandenburg
sjbrandenburg@holtonks.net
<![if !vml]>

<![endif]><![if !vml]>

<![endif]>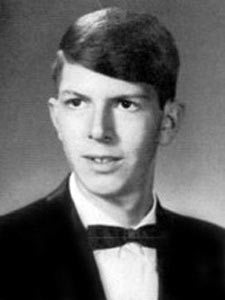 Harold Lynn Chitwood
22 February 1970
Company A, 1/61
The Wall - Panel 13W, Line 46

Harold Chitwood was a friend of mine before he was killed in action on February 22, 1970, on the DMZ of Vietnam. He was a very likable fellow with an easy going personality. Whenever I received a box from home, he was always around because my mother would send canned goods and stuff from the states. Like smoked oysters, clams and palm hearts to enhance our CRats. We would talk of home and the things we would do back in the world. My mother would also send Bacardi rum and Canadian Club to ease the pain of combat. Chitwood would partake and we always had a good time. I miss him and the stateside jokes he would tell. He was a hell of a man and well thought of by those who knew him. February was a bad time for all that were in the line company around Rocket Ridge areas that we fought for.
No man is an island out of water.
Patrick Maddalino
Co. A, 1/61
<![if !vml]>

<![endif]><![if !vml]>

<![endif]>SP 4 Danny Collins
15 May 1995
Company A, 1/61

To "The Mick"--Danny Collins A 1/61 1968 second tour of the Nam. 25th lst time.
Great friend, character, drinker, hell of a tube sight mortar man. Found out that Mick passed away on 5/15/95. Too young. We all miss you, pal. Great times scrounging booze and beer up at A3. Stealing ice cream from the mess hall. Pole-vaulting the fence to steal C rats for food. The kitchen in the bunker. The Club. It was the Mick.
Rest in peace you crazy Irishman.
SKI
Co. A, 1/61
<![if !vml]>

<![endif]><![if !vml]>

<![endif]>

Edward Raymond Davis
28 March 2001
World War II Airborne
Father
My dad passed away on the 28th of March 2001. His death was a surprise to no one and a shock to everyone. He was 82 and for the last decade he faced with great courage a deteriorating heart condition. He knew all along that it would kill him but he never let that get in his way of trying to live a normal life. He was a guy of a tremendous amount of Guts when Guts counted. Like most men of his generation, he was a product of growing up in the great depression and WW deuce. And, I never heard him Bitch about it. My brother and I did his Eulogy. I related a story about a private moment my dad and I had the night before I left for Vietnam. He took me aside and said that he was worried because he had never prepared me for this. Then, he gave me a Swiss Army Knife. Probably one of the best gifts I can ever remember getting. As far as not preparing me for this, all I can say is "Yes you did Dad, yes you did". I'm gonna miss him. He was a great guy and I know in my heart he's havin that Budweiser with my buddy Joe right now and Joe welcomed him home.
Sgt. Ed Davis
1/61 5th INF (Mech)
August '69 - June '70
<![if !vml]>

<![endif]><![if !vml]>

<![endif]>


SGT Tommy Dorris
19 October 2001
5/4 Artillery
So many people remember Tommy. So many lives were touched by Tommy. So much is owed to Tommy. No one paragraph can say it all. No book could say it all. But a collection of words from different people with different views sets the tone for our collective feeling of sadness and loss.
No names, no dates. Just words that express our loss.
"I keep waiting for the 'Tommy' emails." - "Tommy sure brought a lot of brother and sisterhood to a lot of folks." - "We lost a good one." - " Yep!" - " God Never Wastes." - "He brought life back into my life." - "One of the Brotherhood of War, God bless him" - "Adios Tommy, you will never be forgotten." - "His legacy will live on through the lives he helped change." - "I am in shock." - "Now he is with the angels and we will forever miss him." - "Tommy was a good man, a soldier, and a friend." - "Every once in a while we'd have a Quang Tri moment but this is the worst." - "We never seem to get to keep the good ones long enough." - "I don't think anybody can replace Tommy!" - "Damn..."
We became friends on the Internet
A friend became a Brother
I will never forget
He brought me laughter
And life ag'in
To shed some shadows
I held so grim
So to you Brother
I pay my respect
I will love you forever
And a day


CAPT Robert P. Gallagher
14 November 1969
Company A, 1/61
The Wall - Panel 16W, Line 63

Company Commander is a strange job. A good one is part leader, out in the bush with the troops fighting and shooting; and part commander, worrying about supply, personnel, administration and training, all at the same time. In combat it is the hardest job around. No staff, no fancy helicopter, just him and his 1st SGT. and a couple of battery powered radios.
When you find a good one you hang on to him like glue. The real test is found in the answer to two questions. Does he accomplish the mission? Does he keep his casualty rate down? In other words can he do the job and not have any of his troops killed. If so, he is good. Don't care if he is not tall, blond and handsome. Don't care if he talks with a funny accent. Don't care if he has the personality of a stick. If he passes the Infantry Commander Test then he is golden and you love him.
Bob Gallagher passed the test. Always got the job done. Took fewer casualties that anyone could hope for. He died doing his thing. Controlling air support and directing fire onto the enemy. When I knew A Co was being hit I knew it was going to be bad. And when I heard how big a hit it was I knew it was going to be worse. And I was thankful that Bob was the man on the job. Not many Co Cmdrs could have kept it together. Bob did and in the end paid the combat leader's price. But by his actions others lived.
I loved him. Still do.
Salute, Bob Gallagher.
JOHN SWAREN
BN CMDR, 1st BN 61st INFANTRY
<![if !vml]>

<![endif]><![if !vml]>

<![endif]>

PFC Martin Joseph Grace
26 May 1968
K Co. 3rd Marines, 3rd MAR DIV
The Wall - Panel 66W, Line 006
Joe was the best friend I've ever had, next to my wife. He was a little guy, but didn't have a chip on his shoulder like most, but had an aura about him that let people know he wouldn't put up with their bull shit. He believed in God and his Country. His dream was to be a Marine.
We both came from lower income families, Joe more so being his parent's were separated. We spent hours fishing on the creek not far from our homes, or taking turns shooting Gar fish with my 22 single shot rifle and just talking. We raised hell together and PARTIED, man, did we ever drink some beer.
Joe was a 60 Gunner with K Co. 3/3. It has taken me 30 yrs to find out how Joe died. He was wounded four times in a battle at Dai Do, and refused to give up his weapon each time, the fifth time was between the eye's, and all he received was one Purple Heart. I think Joe deserved more than that.
When I'm down in my personal hell, my wife comforts me. But when I look over a lake or the land all alone with no distractions, Joe and Mike come and lift the burden off my shoulders, and tell me:
IT'S OK MAN, IT'S OK.
God, I miss my Brothers
Steve Brandenburg - 2nd/5th INF DIV (MECH)
sjbrandenburg@holtonks.net
<![if !vml]>

<![endif]><![if !vml]>

<![endif]>SP4 Terry L Hawkins
14 July 1969
Company A, 1/61
The Wall - Panel 21W, Line 118

Terry L Hawkins was killed on July 14 1969, his rank was SP4. He was an M-60 gunner and was as good a friend as you could ever want. He never met a stranger, always had a smile for you even when it was bad. I loved him then and still do. He was a good soldier and a deadly shot. He was wounded twice before he got killed. He was blown up by a mine in the river at Cua Viet.
That is all I got to say.
Richard Carter
Co. A, 1/61
<![if !vml]>

<![endif]><![if !vml]>

<![endif]>Sergeant Major Daniel F. Hobson
17 October 2001
Co P, 75th Rangers

Sergeant Major Daniel F. Hobson was my friend and brother. Hobby as he was affectionately know was a soldier heart, body and soul. Hobby served with Papa 75th Rangers in Viet Nam and later with 5th & 7th Special Forces. I served with Hobby more than a dozen years in special operations. The patch on his right sleeve was the red diamond with an airborne tab above it. Hobby was one of the very few I served with after Nam who was a veteran of the 5th Division. He wore the 5th combat patch when he could have worn another. I once asked my friend why he wore a patch few on active duty knew what it was when he could have worn the symbol of special forces. His answer was simple, "it was my first combat unit and I am proud to show it". Danny is currently standing in formation with the great Ranger in the sky and waiting for his other brothers to join ranks.
God Bless the Boys.
Danny L Mathers
B Co, 1/61 - 1968-69
<![if !vml]>

<![endif]><![if !vml]>

<![endif]>S/Sgt. Hamid Jouney
4th Marine, FMF
He was and still is my Hero even tho He sleeps.
God Bless Him, You, and ALL!
David H Fekay
<![if !vml]>

<![endif]><![if !vml]>

<![endif]>

SSGT Phillip Kalhagan
19 June 1970
Hq&Hq Co, 1/61
The Wall - Panel 09W, Line 9

Staff Sgt Philip Kalhagan came from Korea where he served for several years and decided to volunteer to go to Vietnam, he liked the idea so much he did it for three years. When I met Phil in 1969 he was on his third tour in nam and was very proud that he was a lifer. We were in the Hd &Hd Co Recon Platoon of 161 together. Phil had a lot of experiance and had basicly seen it all bad, good, and indifferant, but he remained a pro army, gungho type of guy. I used to sit with him and ask him questions about Nam and what should I expect my tour would be like. Phil took the time to tell me how to stay alive in Nam. "Never let your guard down the gooks are everywhere, carry enough ammo to sink the New Jersey, learn the radio, how to do the sitreps and to do the coordinates so arty could help us", he was always telling us be prepared and help each other when ever you can. One day in June of 1970 we went out with a platoon of tanks and another line company and went into an area known for NVA traffic. We were about to come back to base when the tank next to me hit a mine and blew a track. It was going to be a while before we could get started again. We set up a make shift perimeter and pulled guard for the downed tank so they could fix it. Phil was walking with our LT and the CPT from the tanks and all of a sudden a gook popped up and took two shots hitting Phil in the chest and killing him instantly. Phil liked to wear the Vietnam Camo and to this day I think that is what the gook was shooting at.
Phil, may God continue to look over you and thank you for teaching me how to survive.
Mike Sperling
Recon Plat, Hq&Hq Co,1/61 - 1969-70
<![if !vml]>

<![endif]><![if !vml]>

<![endif]>

SSGT Phillip Kalhagan
19 June 1970
Hq&Hq Co, 1/61
The Wall - Panel 09W, Line 9
I didn't find this web site until yesterday, and wanted to add my belated tribute to SSG Kalhagan. He was with me on the day he died, and his memory has been with me in all the years since. I was then CO of C/1-77, and SSG Kalhagan's unit was attached to us that day. I had worked with him before, and trusted his experience and judgment without hesitation. He was ahead of me, on point; we both saw the NVA lean out of the bunker at the same time. There were two shots; Kalhagen said "Oh, no!" and fell. It could as easily have been me, in which case I can only hope he would remember me as I do him.
Timothy R. O'Neill
A/1/77
<![if !vml]>

<![endif]><![if !vml]>

<![endif]>PFC William W Kent
12 August 1968
C Co, 1/61
The Wall - Panel 49W, Line 54
I was a buck sgt.in Viet Nam in 1968. I was wounded on August 12, 1968 near Camp Red Devil. I am so sorry that I don't know more about the soldier I want to honor. He was only in my squad a couple of days when he died. We were on a search and destroy mission that day when we found ourselves chin deep in water searching for charlie. We needed to move faster as the company was on dry land and getting too far ahead of us. I turned to tell the PFC to get moving when I saw his back explode. He moved a bush with his M-16 and was shot at point blank range by a VC and he fell face first into the water. I was returning fire when I was also wounded. I went back to the world and he went to see God. This man talked about Texas and that is about all I know of him. I pray that someone someday can tell me more. I pray for him all the time. He gave his live so we could be free. God bless this Hero.
Carl Bumgarner
C Co, 1/61 - 1968-69
<![if !vml]>

<![endif]><![if !vml]>

<![endif]>1st LT William L. Long
20 June 1969
B Co, 1/61
The Wall - Panel 22W, Line 99

Viet Nam was a paradox of conflicting values and truths. Pete Schmaker coined the phrase that "the truth changes" back in 1989 as commander of Delta Force. However, the same thing can be said today, tomorrow and as well in the past.
I remember an officer named 1LT Long of Bravo Company, 1st Battalion, 61st Infantry, 1st Brigade, 5th Infantry Division (Mechanized). When I arrived to the unit in September 1968 he was the executive officer of the unit and had finished his time on the line. He was tall, thin, slightly balding and was liked by all the enlisted personnel in the company. He was the type of leader you would trust your life to and would follow him anywhere. I was assigned to a unit that trained together stateside before deployment, which was close nit and everyone knew each other. During the period I served with the 5th, we would spend two to three weeks in the bush, return to the rear for one to two days and were out again. The time we spent in garrison was good. We would clean the tracks, replace our ammunition and relax. There was none of the typical garrison BS.
In June-July 1969, the company commander left the unit while LT Long filled in. We were deployed to the Khe Sanh area on a search and destroy operation. We were ambushed about five kilometers south of Lang Ve by the river between Laos and South Viet Nam. Met a marine recon team on the road that ran along the border with Laos. They said they had been out of contact for two weeks, no batteries, no C's, only some beans they found in cache. The beans were inspected & found to be coffee. Anyway they were glad to see us & make contact with their higher. Two days later a reinforced regiment of Sappers attacked us at exactly 0300 hrs in the morning. They had gained entry into the NDP prior to a coordinated assault by cutting the throats of a squad in 2nd platoon. We fought hand to hand with the gooks while dodging 82mm mortars and RPGs. The fighting lasted until daylight, when the enemy pulled back. That day we beefed up the temporary perimeter and places mines and booby traps in the old craters around the area the gooks used the night before. The next morning at the same time we were attacked again. They pounded the mortar platoon with everything they had. 1LT Long was everywhere during the attack, checking on status because the gooks had our radios jammed. He was an inspiration. There was no doubt in anyone's mind that he was performing above and beyond the call of duty. Unfortunately when the fighting had stopped, his body was found without his head and the barrel of his weapon looked like it was cut with a torch. We assumed an RPG caused it.
Two days later we were again attacked. And again the fighting was intense. Soon we were pulled back to the Rock, got new leaders & troops and went back.
The new CO told us that headquarters was putting 1LT Long for a DSC because the quotas for MOH were filled. Regardless, those who were there knew 1LT Long was a true hero, a credit to his unit and an inspiration to survive. I have looked for years and have found no record of a DSC citation of 1LT Long. He deserved one and should have gotten the recognition he earned.

I guess the truth does change.
Danny L Mathers
B Co, 1/61 - 1968-69
<![if !vml]>

<![endif]> <![if !vml]>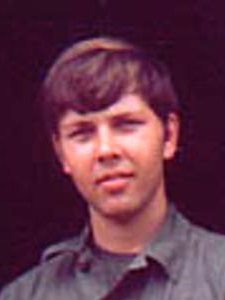 <![endif]>
CPL Robert B Luther
10 May 1970
Company D, 1/11


The

Wall - Panel 10W, Line 13

My best friend in basic and AIT was Bob Luther from New York. Bob was older than I but we had things in common. We were both drafted. We both had the same orders coming out of AIT, and we were both on our way to Vietnam to the 1st BN 11th Infantry. Bob and I were supposed to meet back at Ft Lewis on a Friday but we got this idea that we would cheat and stay with our families for the weekend and come back to Ft Lewis on Sunday. What could they do, send us to Nam? We were already going. When I got to Ft Lewis I could not find Bob anywhere. I took it for granted that he had decided to do the right thing and came back on time. Because I was late the army changed my orders and sent me to 1st BN 161 Infantry. I did find him in Nam and we did start writing letters back and forth but they soon stopped. Then I got a letter from his mom asking me how he was killed; I didn't have a clue he was dead. My best friend. His squad was in a chopper that had been shot down. If I had stuck to my orders I would have been in that squad also. He did the right thing and died, I didn't and lived. I have always wondered about this twist of fate. I have missed his friendship and always will.
Mike Sperling
Recon Plat, Hq&Hq Co, 1/61 - 1969-70
<![if !vml]>

<![endif]><![if !vml]>

<![endif]>

SP4 Roy D. McLennan
24 August 1969
Company B, 1/61
The Wall - Panel 19W, Line 108

Roy, early in the morning, your timing in life was off by seconds as you walked past my Armored Personnel Carrier on Fire Base A4. I was preparing to go out on a mine sweep operation from A4 to C2 when my platoon leader looked to replace me - I was needed in Fire Direction Control. He ordered you to take my place. You took my gear, including my weapon. That stroll past my tracked vehicle cost you your life just outside the perimeter as you stepped on a large mine taking a total of 3 lives. The only thing that came back to me was the remains of my M-16... the magazine assembly.
Roy, I visited your widow, Joyce and daughter, Charla, in Waco, Texas June 14, 1969 to pay my respects to you and your family. I let them know exactly what happened, of your bravery and how you died in my place that day. Almost everyday since, my mind lets me step on that mine instead of you. Your timing was horrible but your sacrifice will never be forgotten.
Sgt. Russell Widener
B Company, 1/61.
<![if !vml]>

<![endif]><![if !vml]>

<![endif]>

Patrick Aaron Maddalino
20 July 2000
Company A, 1/61

Hell of a thing, Pat Maddalino is dead. I can't believe it. Pat is dead.
I knew him in Vietnam. People called him the professor because he had studied anthropology and sometimes used big words. He also studied explosives and was one of the best with unmanned Claymore mines. Spend time in A Company and sure enough you would see Pat doing his thing. And now he is dead.
I left Vietnam and went to Germany, so did Pat. He was assigned to one of the battalions on the same post as I. And like always, visit the 1/69th Armor and there would be Pat. Happy face and big words just like in Vietnam. And now he is dead.
After I retired and bought a home, Pat came to visit one day. He brought his wife Candy and we spent the best part of a week eating, drinking and touring civil war battlefields. And now he is dead.
Sure I knew he had problems. Drugs, alcohol and flashbacks. But he seemed to have it under control. He joined the Society of the 5th Division and, with Candy, attended every reunion. He was getting older but it was still Pat. Happy face, big words and lots of energy. And now he is dead.
I just don't understand the program. Pat did what he was asked to do. He did not get a student deferment to avoid his duty. He went, he saw the elephant, and he was forever scarred by the experience. He did what men are supposed to do and paid the price. When others hid or ran Pat did what was right. And now he is dead.
I wish I could understand the morale of the story. I wish I could explain to Candy why it turned out this way. I wish Pat was here to help me. But he isn't. Pat is dead.
I am going to miss you, you scrawny, ugly, outspoken, old friend.
JOHN SWAREN
Battalion Commander, 1st BN 61st INFANTRY
<![if !vml]>

<![endif]><![if !vml]>

<![endif]>

LT David Merrell
October 25th, 1968
Recon platoon HHC 1/61st Inf 5th INF (Mech)
The Wall - Panel 40W , Line 33
Dave, I was one of the last men to join your platoon, before we left Ft. Carson for Vietnam and I never had the priviledge to get to know you on a personal level.
When directed to bring relief to A Company, which had been pinned down under heavy enemy fire during Operation Rich, you led the way for the rest of us to follow. Only after reaching one of the forward positions and deploying your men were you stopped by a snipers bullet along with our RTO, Thomas Ray. Those of us who remain from Recon salute you and regret that we never had a chance to talk to you again. You were one hell of an Officer.
We will always remember you.
TOM COOPEY
Recon Plat, Hq&Hq Co, 1/61
<![if !vml]>

<![endif]><![if !vml]>

<![endif]>

LT David Merrell
October 25th, 1968
Recon platoon HHC 1/61st Inf 5th INF (Mech)
The Wall - Panel 40W , Line 33
I went through Armor OCS with Dave Merril and was assigned to Ft. Carson with him after graduation in December 1967. He was a terrific guy. Mild mannered, soft spoken and fun loving. His wife Phoebe was also wonderful person and took pitty on us single Lt's by having us over for dinner occasionally. Needless to say, we were all shocked and saddened when learning of his unfortunate death.
Rest in Peace David.
Bob Forman
A/1/77
<![if !vml]>

<![endif]><![if !vml]>

<![endif]>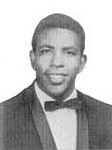 PFC David Nicholson
30 Nov 1969
3rd Platoon, A Co 1/61st Inf 5th INF (Mech)
The Wall - Panel 15W , Line 010
How do you go about paying tribute to two fellow soldiers that went down to friendly fire? How do you make sense of it? It seems so senseless? What can you say other than it's a dirty rotten shame—a waste? David Nicholson Panel 15W , Line 010) and Bobby Vandergriff Panel 15W , Line 011) died this way. And why was I spared—I was only 10 feet away? I've battled with these questions for years. Why them and not me. They were both superlative soldiers—and first rate men in my mind. They were loved by others. I talked to those others. Bobby's brother met the body at Fort Dix and accompanied him to Cincinnati. I spoke to a woman in Nashville that had a crush on him when she was a teen. One of David Nicholson's friends told me he was such a kind gentle soul. That's how I knew him. Another friend told me that he was a magnificent athlete—could through a pass like a laser. They are both remembered through the recollections of so many. And they were our beloved brothers. They live through us at this moment—right now.
Rest in Peace Dave and Bobby. We will never forget.
Sp4 Louis A Pepi
A 1/61st Infantry
<![if !vml]>

<![endif]><![if !vml]>

<![endif]>Sgt. Stewart W. Oberle
30 June 1969
2nd squad 3rd platoon Co.B 1/61 5th INF (Mech)
The Wall - Panel 21W, Line 39
Sgt. Oberle was wounded and later died of his wounds on the very day he was to leave the field. We have all heard stories of short timers that died when they where getting close to their DEROS date. This is my Tribute to my friend Stewart W. Oberle
Sgt.Oberle took me under his wing when I come to the unit in December 1968. He showed me by example how to lead and protect the men in our squad. He had a "Heads Up" out-look on the war we fought in and near the DMZ. His insight in keeping all the men in our unit safe and out of harm's way was uncanny. Under his leadership not a single man was wounded or killed in his squad while I was in the unit. He had earned the respect of all that served with him. From the CO to NFG like me, he was well liked by all.
Oberle was a zero day short timer. In the hills west of Quang Tri we said our good byes and 32 squad left on patrol on foot for the day. All that day I could think of nothing except that I may never see him again. His was on his way back to the "World" and I was left behind in this shit hole called Nam. Upon our return a chopper with mail and chow was leaving the CP. This was the chopper that was taking Oberle back to the LZ Sharon for processing out of country. As the chopper pulled up and lifted out of sight we heard the sounds of RPG's and AK-47 gunfire opening up just out side the northern edge of our unit. We all knew that that two tanks and two APC's where returning to our base camp for repairs. We had no idea that Sgt.Oberle was driving the 32 track. The track driver had mashed his hand while making repairs on the track that day. Sgt.Oberle took his place. They said he wanted to drive it "One last time". He was mortally wounded by an RPG when it hit the trim vane.
I owe my life to the man that wanted to keep his squad safe. He taught me how to stay alive. I will be forever in his debt. Because of his actions and examples he saved the lives of many that followed.
"No greater HERO than one who gives his all".
Sgt. Terry McGlothin
2nd Squad 3rd Platoon Co.B 1/61 5th INF (Mech)
December 68-69
<![if !vml]>

<![endif]><![if !vml]>

<![endif]>1st LT. Nick Petanovich
9 SEPTEMBER 1970
Company C, 1/61
The Wall - Panel 7W, Line 50

I went to Infantry OCS with Nick at Ft. Benning, Georgia. We were in 53rd Company. Nick was a nice guy and we had lots of laughs during our 6 months of officer's school. We graduated and were commissioned brand new 2d Lt.'s on May 6, 1969. I didn't see Nick again until I arrived to my unit in Vietnam in January 1970. He was assigned to C Company as a rifle platoon leader; I went to B Co. as a weapon's platoon leader. Most of the time I'd run into him back at C-2 in between missions. In early September I took my R&R and ran into him at the airfield at Quang Tri as he was coincidentally coming back from his own R&R. He said he had a great time. I went on to Sidney, Australia for the week. When I returned back to C-2, I found out that Nick had been killed by an RPG that hit the aerial of the track he was sitting on. He was 22 years old.
It was a shock that still lingers to this day.
JOHN KIEFFER
1st LT, C Co 1/61 Infantry US Army
<![if !vml]>

<![endif]><![if !vml]>

<![endif]>2nd LT. William Pierpont
12 NOVEMBER 1969
Company C, 1/61
The Wall - Panel 16W, Line 66

LT PIERPOINT WAS MY PLATOON LEADER IN NOV 1969. HE WASN'T WITH US VERY LONG BUT WE TALKED AT NIGHT AFTER SETTLING DOWN. I KNOW HE WAS FROM MICHIGAN.
I WAS CALLED DOWN INTO A GULLEY WHERE HE WENT DOWN WITH SEVEN VOLUNTEERS TO SILENCE A SNIPER. SHOWED NO FEAR WHICH I'M SURE HE HAD BUT HE DIED LEADING HIS MEN.
I WILL NOT FORGET HIM.
Mel "Doc Mel" Villicana
Medic C/1/61
<![if !vml]>

<![endif]><![if !vml]>

<![endif]>

CSM Ed "Q" Quiroga
MAY 2001
CSM 1st BN 61st INF

Command Sergeant Major. The words say it all. The senior sergeant in the command. Some people will tell you it is the most important job in the Unit, most will tell you it is the least understood job in the unit. Responsibility but no authority.Requirements but no staff to help. Full time all the time but no one to back him up. An impossible job. Impossible unless your name was CSM Quiroga Everybody knew Q. And Q knew everybody, from Company First Sergeants to fresh newbees, Q knew them all. He knew their problems, their strong points and their weaknesses. And he was there to help. Sometimes with a hard word, sometimes with a kind word but always clearly trying to make each man a better person and a better soldier. He lost his last battle with cancer but he is not gone. A little of him lives in all of us that knew him. He made us all a little better than we were before. Rest easy soldier, I know you are watching us from somewhere. We will try to live up to your example.
JOHN SWAREN
BN CMDR, 1st BN 61st INFANTRY
<![if !vml]>

<![endif]><![if !vml]>

<![endif]>PFC James J Rice
7 FEBRUARY 1968
K Co, 3rd Bn, 3rd Regt, 3rd MARDIV
The Wall - Panel 38E, Line 12
James served twelve months with the USMC in Quang Tri Provence. He didn't say much but he thought a lot. This poem of his, written a few weeks before he was killed, says what was in his heart.
WHY
Why must man
in greed and hate,
Design the fortunes of his fate,
Fashion the tools
that spell his doom
And haunt him in his
silent tomb?
Why must man
throughout the years
Always live in constant fears?
In fear of death,
famine and flood
Of hunger, war and
wasted blood?
Why must man,
God's gift supreme,
Spend countless years
in useless dreams?
Letting precious years
speed on,
When life, so sweet,
so soon is gone?
Why cannot
"Peace on earth to men"
Come other than by poets pen?
Then, only then, will you and I
Know at last, the answer
WHY?
My friend, I hardly knew you.
Bill Clough
<![if !vml]>

<![endif]><![if !vml]>

<![endif]>CPL. Reinaldo Rein Rodriguez
16 JANUARY 1971
C Co, 1st Bn 27th Inf, 25th Div
The Wall - Panel 05W, Line 50

Ray was my friend. We went through basic training at Ft. Jackson SC. He was my responsibility since he spoke no English. My job was to translate everything the drill instructors said. We went to Vietnam together on July 24,1970, I became the 60 gunner, he of course became my assistant.
On Oct. 12,1970 I was badly wounded and sent home. I always worried about him ,wondered who was helping him get along. I got mail from other friends telling me he was doing well, and had even learned a little English. Ray turned 22 years old on Jan. 4th 1971.
On Jan. 16th 1971 the squad was ambushed by a much larger enemy force. Although he was wounded Ray stayed behind so that the rest of the squad could regroup. He single handily held off the attack of the larger force giving his own life to save his buddies. He was awarded the Distinguished Service Cross and was promoted to Corporal. I think about him often and he's always in my prayers I'm proud to have met him and be able to say he was my friend.
Carlos W. Zena Jr.
A Wolfhound till the day I die.
Co. C, 1st Bn 27th Inf. 25th Inf. Div.
<![if !vml]>

<![endif]><![if !vml]>

<![endif]>SP4 Dennis Wayne Ross
12 November 1969
1/61
The Wall -Panel 16W, Line67
I would like to pay tribute to my Dad who was KIA November 12, 1969 @ Quang Tri. He was a SP4 in 1\61 1st Brigade 5th Infantry Division (Mech), . I have no memories of him as I was 4 years old when he died but I have the memories of my family and his friends to help me see him as he was. They say to know him was a great honor for he truly had a kind heart and giving personality. He gave his all for a cause he believed in as so many others did too. This Tribute is to him and the many others that gave their lives and all for that cause. My Dads name was DENNIS WAYNE ROSS. A True hero to me always!
Cynthia Ross Roberts
<![if !vml]>

<![endif]><![if !vml]>

<![endif]>SGT. Eddie Shaffer
23 NOVEMBER 1968
RECON Plat., HHC Co. 1/61
The Wall - Panel 38W, Line 46

I first met Eddie Shaffer (SGT. E-5) after we arrived in Vietnam. He was the TC of the track next to mine. He hailed from West Virginia and had a natural ability to communicate with people and was able to extract the most from his men without effort. He was extremely well liked and respected. During our first firefight in September of 1968 Sgt. Shaffer was credited with eleven kills as he steadfastly stood behind his 50 caliber during a surprise engagement with the enemy. The following month Sgt. Shaffer was to also survive our dismounted mission into the DMZ (Operation Rich). On November 23rd of that year we were directed to have two tracks protect a combat engineer unit overnight. After setting up his defensive perimeter Sgt. Shaffer found a makeshift bunker to shield his body from incoming and the monsoon rains. The following morning the bunker was found, caved in by the torrential rains. Sgt. Shaffer never had a chance to make his way out and had succumbed to his injuries. For many years I have questioned why this fearless man in battle would die in such a manner. It's just one of the mystery's of war.
Thomas F. Coopey
Recon Plat, Hq&Hq Co, 1/61
<![if !vml]>

<![endif]><![if !vml]>

<![endif]>

James Clarence Strube
11 June 1969
196th Light Inf Bde
The Wall - Panel 2W, Line 28

JC Was a quiet guy, never bothered anyone and a joy to talk to. JC volunteered for Nam, got tired of the Mickey Mouse BS he told me. Three month's later, he came home in a bag.
J C my friend and bro, you still live in my thought's..
May You rest in peace.
Steve and Jackie Brandenburg
sjbrandenburg@holtonks.net
<![if !vml]>

<![endif]><![if !vml]>

<![endif]>1st LT Richard Stube
20 Sept 1970
3rd Plat, Co A, 1/61
The Wall - Panel 07W, Line 80

First Lieutenant Richard H. Stube was a fellow platoon leader with me in A Company. He was the platoon leader of 3rd Platoon, I had 2nd Platoon. We operated out of Con Thien (Alpha-4) during the period that I was with A Company from August 1970.
During the predawn hours of September 20, 1970, a five man LRRP unit, Ranger Team 18 of Co P/75th Rangers, was being inserted by helicopter. It received NVA 51 Caliber machine gun fire and crashed and burned northeast of Alpha-4. A Company was ordered to go to the crash site to secure and rescue if possible. All five of Ranger Team 18 were KIA as were the Huey's four man aircrew.
While searching the crash site, A Company was hit by incoming NVA 82mm mortar fire. This resulted in the additional deaths of two of our unit members. One of them was LT Stube.
In all there were 11 American KIA's there that morning.
Richard was a good friend and a great officer that really cared about his men. He had a terrific sense of humor and we shared a lot of laughs. He also used to tell me about his family back in Montana. He was the oldest of 7 children. Richard was married and had an 18 month old daughter. He used to show me his young family's photo that he carried with him. They were expecting a second child at the time he was KIA.
Richard, there isn't a day since that September morning that I haven't thought about the tragedy of your death. I humbly submit these memorial thoughts in your honor... may you rest in peace.
John Kieffer
1/61st Infantry, 5th Infantry Division
Vietnam, Dec 69 - Dec 70
<![if !vml]>

<![endif]><![if !vml]>

<![endif]>

2nd Lt.David P.Sullivan
4 SEPTEMBER 1968
5th Bn 4th Artillery, FO for Company A, 1/61
The Wall - Panel 45W, Line 39

David was an Artillerymen but his heart was with the Infantry. Some of my best time in the Army was spent with David at Ft.Carson and Vietnam, working as FOs and seeing who could out do the other on fire missons. He would have gone a long way as an officer and leader of men. David has my respect and admiration as an officer and I am proud to have served with him as his Recon Sgt.
Rest in Peace David.
Tommy Dorris
SGT, 5th BN 4th Artillery, US Army
<![if !vml]>

<![endif]><![if !vml]>

<![endif]>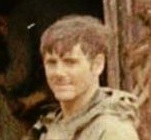 JC Summerlin
21 May 1971
A Co 1/61st Inf 5th INF (Mech)
The Wall - Panel W3, Line 48

JC Summerlin was my 1st cousin. Although he was much older than me I remember spending time with him at family reunions in rural Escambia County, Alabama. He is still fondly remembered by all of our family and I have vowed to not only keep his memory alive but to also keep alive the memories of all 30 soldiers that were killed on 21 May 1971 at Charlie 2.
Please view the attached video tribute to those soldiers: https://www.youtube.com/watch?v=sJd5aCs9veo
TSgt Troy Smith, USAF, Ret
Spanish Fort, Alabama
<![if !vml]>

<![endif]><![if !vml]>

<![endif]>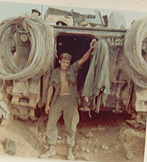 SGT Bobby Vandergriff
30 Nov 1969
3rd Platoon, A Co 1/61st Inf 5th INF (Mech)
The Wall - Panel 15W , Line 011
How do you go about paying tribute to two fellow soldiers that went down to friendly fire? How do you make sense of it? It seems so senseless? What can you say other than it's a dirty rotten shame—a waste? David Nicholson and Bobby Vandergriff died this way. Andwhy was I spared—I was only 10 feet away? I've battled with these questions for years. Why them and not me. They were both superlative soldiers and first rate men in my mind. They were my brothers and loved by others. I talked to those others. Bobby's brother met the body at Fort Dix and accompanied him to Cincinnati, I was told. I spoke to a woman in Nashville that had a crush on Bobby when she was a teen. One of David Nicholson's friends told me he was such a kind gentle soul and a great football player. Another friend told me that he was a magnificent athlete—could throw a pass like a laser. They are remembered through the recollections of so many. And they were our beloved brothers. They live through us at this moment—right now.
Rest in Peace Dave and Bobby. We will never forget.
Sp4 Louis A Pepi
A 1/61st Infantry
---
Ave atque vale
(Hail and Farewel)